Enjoy the beauty and soothing sounds of a waterfall from any location in your yard! A Pondless waterfall is simply a re-circulating waterfall or stream, without the presence of a pond. This simple system requires very little maintenance, and is an ideal addition to any yard for families with young children or pets that love to play in water. As with all of our waterscapes, the possibilities are endless. We can install a quaint waterfall that will welcome your guests at your front door or bold cascades that demand attention and easily become the focal point of all your backyard gatherings.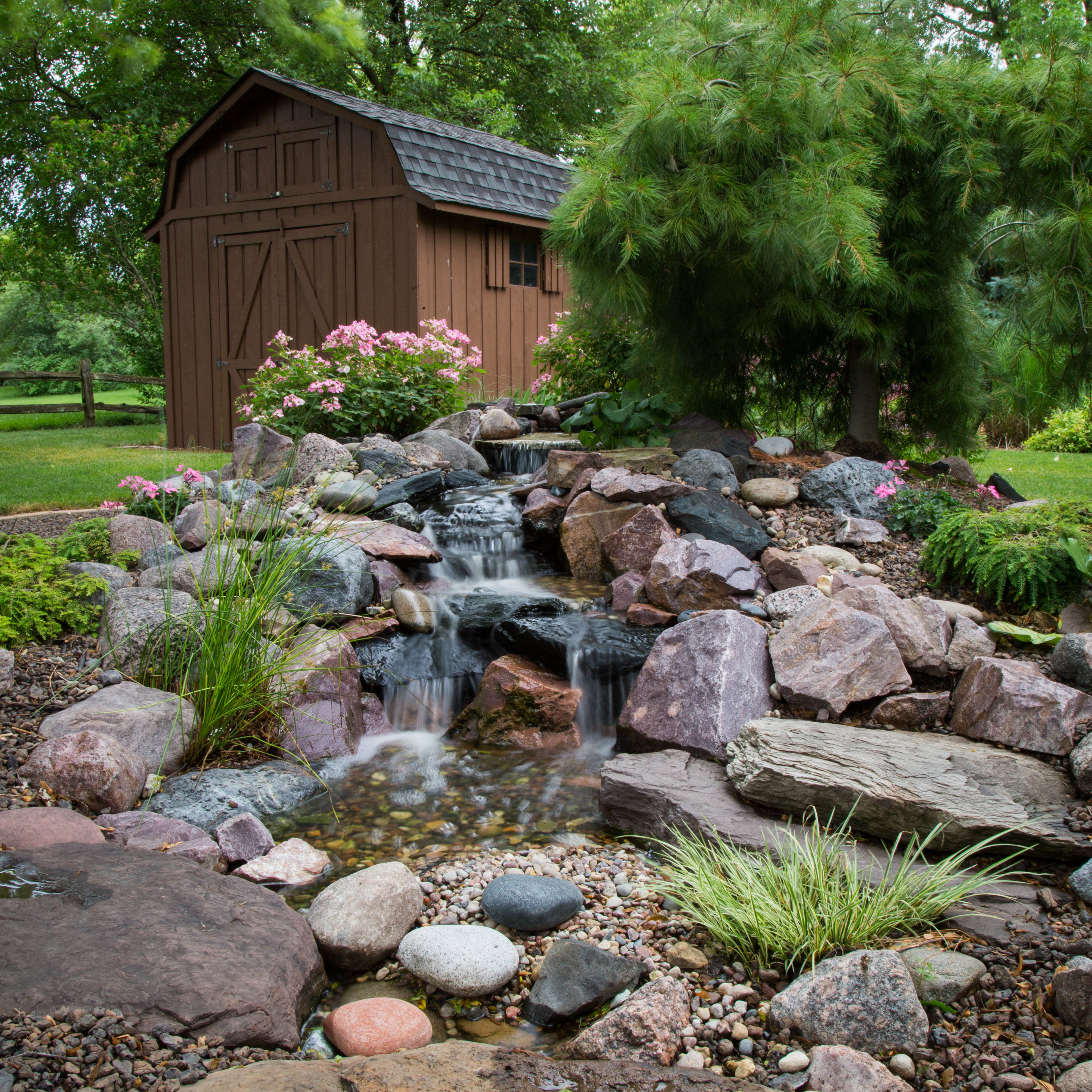 Small Waterfalls
Ideal for tucking into a corner and allowing the melodious sound of trickling water to sooth your senses.
Medium Waterfalls
As it is with all of our Pondless Waterfalls, this optimal size is energy efficient, low maintenance and an absolute eye catcher.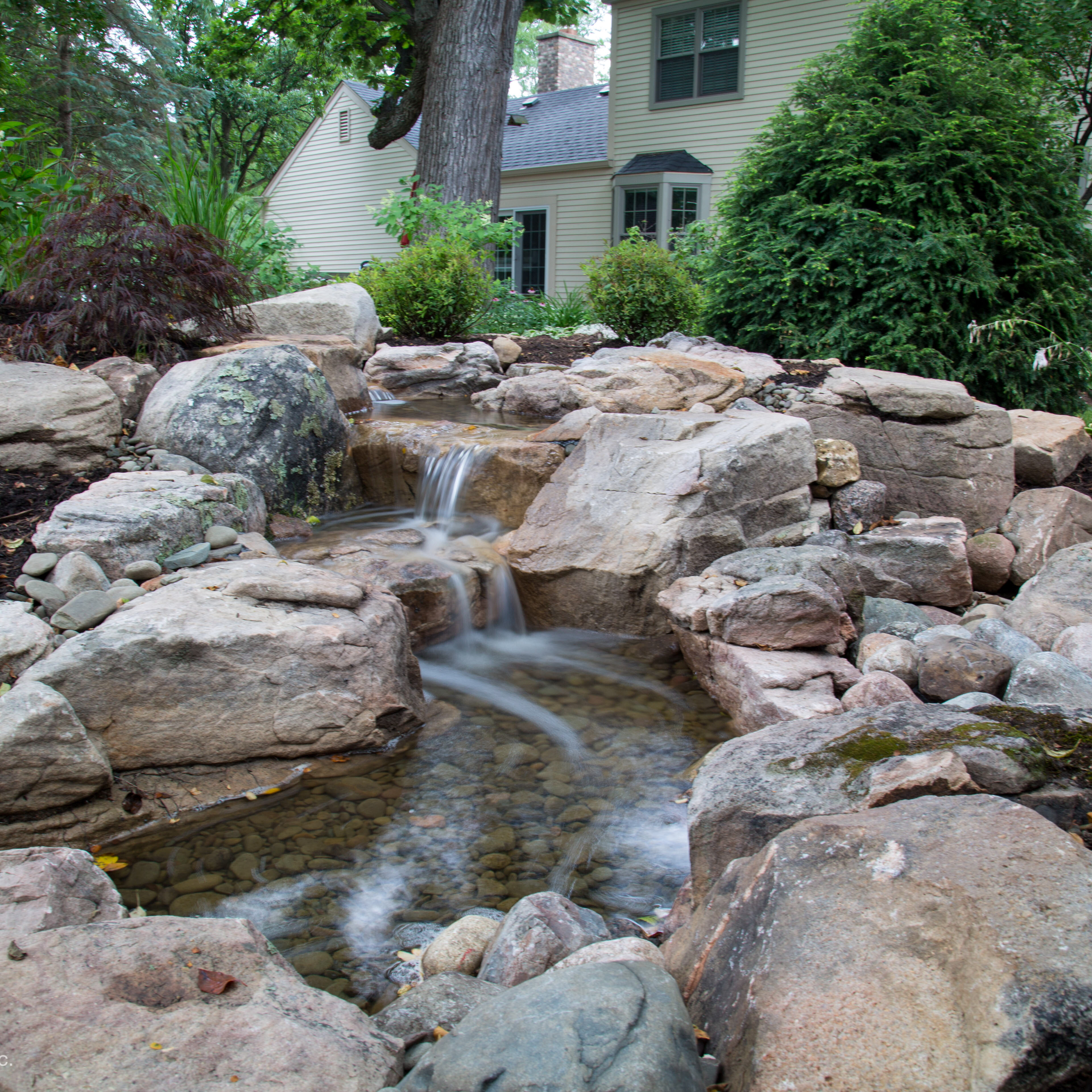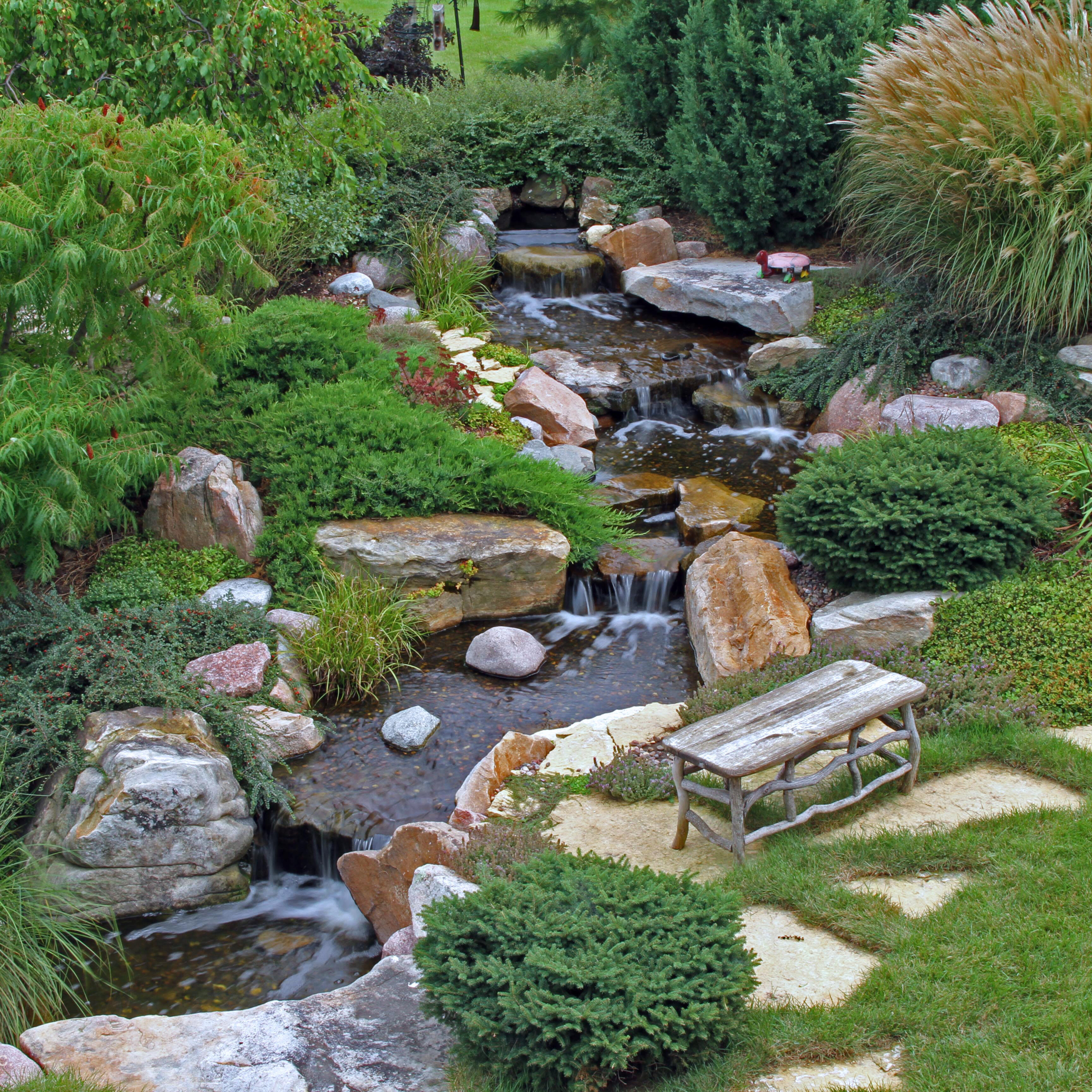 Large Waterfalls
A dramatic and bold statement. Large cascading waterfalls will not only attract a variety of wildlife, they are also sure to transform any outdoor space into a beautiful and serene oasis.